New and Used Vehicle Storage Containers in Minnesota
Whether you are a car enthusiast with a growing collection of classic cars or your business needs portable storage solutions for your fleet, Midwest Storage Containers has a range of shipping containers that are perfect for storing your vehicles. All our vehicle storage containers are made of rugged COR-TEN™ steel, so they are secure, weatherproofed and durable.
With a range of sizes to choose from, and available add-on amenities and customization options, buying new or used vehicle shipping containers is a great way to protect and preserve your automobiles from theft and Mother Nature. Midwest Storage Containers, with operations based in Minnesota, provides excellent customer service to ensure you get the ideal vehicle storage containers to meet your needs. We have forged enduring relationships with the largest shipping lines and leasing companies throughout the industry, so we can provide you with high-quality containers and features. And since we inspect all vehicle storage containers before delivery, you can relax knowing your storage solution is free of defects and in great condition.
With depots in Minnesota and Illinois, plus our network of strategic partners and satellite locations spread throughout the United States, we provide expansive coverage with fast, reliable delivery and pick-up services. Contact us to learn more and to get your free quote.
Vehicle Storage Containers Benefits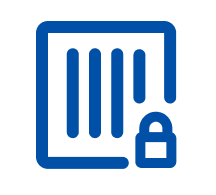 Increased Security
Rugged COR-TEN™ steel construction plus included secure locking bars means your vehicle storage containers are protected from theft. Containers are inspected prior to delivery to ensure quality.
Protect Your Vehicles From Tough Conditions
No car enthusiast wants their prized cars exposed to the elements for any length of time. From hail and severe weather to prolonged sunlight and heat exposure, preserve your cars with portable storage that will keep paint from fading and cracking.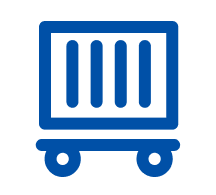 Portable Solutions That Vary in Size
Whether you need one container or 10, all our shipping containers for vehicle storage are high quality. Sizes range from 20- to 40-feet long and are 8 feet wide.
Climate Control
All our vehicle storage containers come with air vents, and are modular and customizable. Add customization options to bolster what you desire for climate control.
Get premium quality and versatility, whether your container is new or used
Vehicle storage containers come with these features:
All containers have rugged COR-TEN™ steel construction
Weatherproofing comes standard, providing security and durability
New containers come with a security lock box for added protection
New and used containers come with secure locking bars
Marine-grade wood flooring in all containers
All containers have ship height handles
Air vents on each side (new ones come w/12, used come w/2)
Want to Talk Vehicle Storage Container Options?
If you want assistance choosing vehicle storage containers or would like to discuss purchase options, contact us. Our friendly customer service staff are ready to find a portable and convenient solution that fits your specific needs. We also have rental options if you require a temporary storage solution.