We know how to sell containers and we do it the right way
Midwest Storage Containers, a division of The Big Blue Box, has been providing residential and commercial storage containers to satisfied customers for over 20 years. When you buy a storage container from us, you're purchasing more than a box, you're buying quality, personal attention and peerless customer service. With us, you can be sure that all of your shipping container needs will be met wherever you are in the United States. You'll be glad you chose Midwest Storage Containers.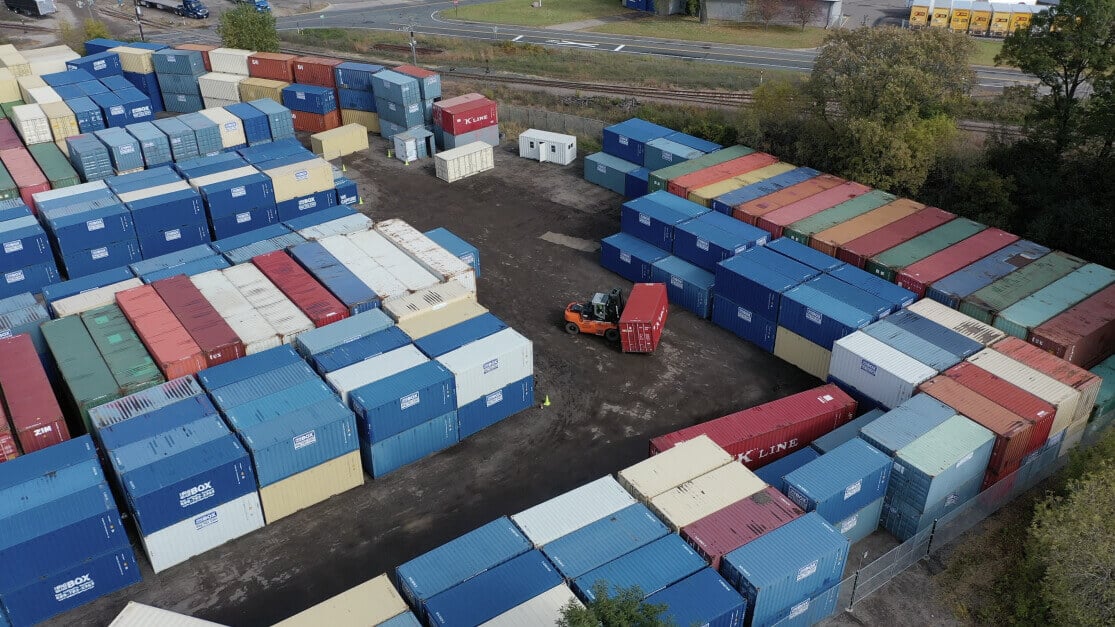 Benefits of working with us
Nationwide Coverage
With a large network of strategic partners and our own fleet, we can reach anywhere in the United States. We have physical locations in Minnesota and Illinois plus satellite locations all over North America.
Affordable
We balance cost-effective solutions with quality by offering deep discounts on older containers and the lowest prices on nice shiny new ones. Either way, you are guaranteed the best value in the storage industry.
High Quality
We inspect every container prior to delivery so you know you're buying a shipping container without defects. Plus, our access to a vast network of inventory gives us a leg up on quality shipping container selection.
Exceptional Service
We have an office staff that is experienced and that cares about customer service first. We handle all inquiries in house with a team of sales reps ready to help.
Professional
We believe that being professional is more than a smile behind the phone or email. It is about following a consistent process for every sale and making sure that it is a seamless, pleasant experience for customers.
We Do It All
We are truly a one-stop shop for all of your shipping container needs. From high-quality inventory to reliable, fast delivery, we are set up to deliver only the best products with the best service.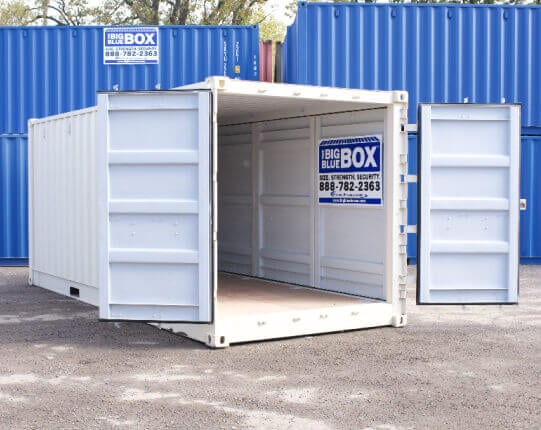 Multiuse shipping containers
If you've seen the large cargo ships carrying hundreds of cargo containers, it may appear that shipping containers are only used for overseas transport. However, the uses of shipping containers extend far beyond this, functioning essentially as anything you want them to be.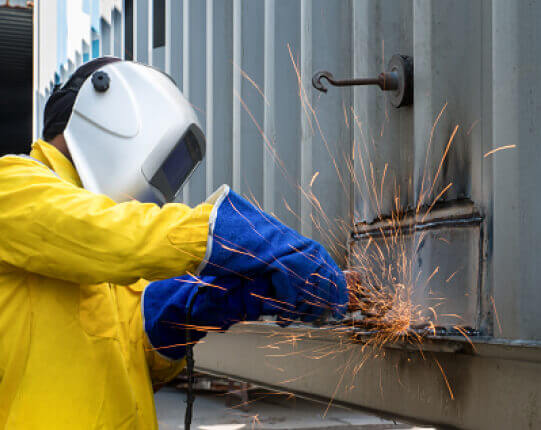 Craftsmanship you can trust
We can promise your shipping container will be of the highest quality you can find. You'll have peace of mind knowing that your items are safe in a shipping container that's ready to be exposed to the elements without any threat of wearing down, springing leaks or rusting out.
Overview of our shipping containers
Our shipping containers all have these common features:
Rugged COR-TEN™ steel construction
Security lock box
Weatherproof
Ventilated
Marine-grade wood flooring
Clean and inspected
Available in sizes from 10′ L to 40′ L x 8′ W x 8.5′ H
You can use a shipping container for virtually anything. Here are some business clients and their common uses:
Government agencies and the military
Business shipping product across the country and around the globe
Document storage
Onsite shop or "toolbox"
Flexible warehousing
Tool & equipment storage
Seasonal storage
Shipping containers can easily be modified for your needs. Modifications we provide include, but are not limited to:
Custom painting
Add flanges for shelves, partitions, extra doors and/or turbine vents
Reduce (cut down) containers to fit your size needs
Have a request? Just ask us!
Wherever you need shipping container, we'll deliver. Using a tilt-bed trailer, we can rest it on any flat, firm surface available, whether it be packed dirt, cement, asphalt, gravel, etc. And, as long as you can offload your shipping container yourself, you'll receive your container at a reduced cost as a way of thanking you for making our delivery process easier.
The MSC Guarantee
The MSC guarantee means we stand by our products. Period. Every container is fully inspected before delivery to make sure they are wind and water tight. If you experience any issues within 1 year or purchase, we'll make it right.