New and Used Construction Storage Containers
Midwest Storage Containers, a division of The Big Blue Box, has a range of high-quality portable storage solutions available to your commercial construction company. All of our new and used construction storage containers are durable, made with COR-TEN™ steel, providing you with an effective option to store your construction materials, heavy machinery, tools, and parts.
Available in a variety of sizes, we can provide you with the exact construction site storage containers you need. If you are tight on space and need a container to serve as your office at a construction site, we even have the features and customization options to provide you with an ideal space.
Whether buying new or used storage containers for your construction site, or looking for a rental solution, our friendly experts always provide outstanding customer service with attention to detail to ensure your needs are met. With locations in Minnesota and Illinois, in addition to our network of strategic partners and satellite locations throughout the United States, we are able to offer true nationwide coverage with fast, reliable delivery. Plus, our one-stop shop inspects all containers before delivery to ensure your new or used construction site storage containers are free of defects. Contact us for a quote or to learn more.
Popular Uses for Our Construction Site Storage Containers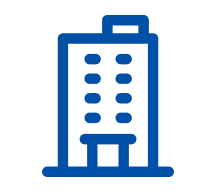 Construction Site Office Container
If space is limited, customizable containers are available that can easily double as office spaces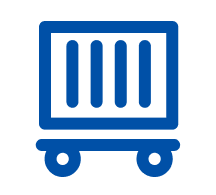 Portable Storage Made Easy
Take your construction storage containers on the move! Wherever your business is needed, your containers can follow.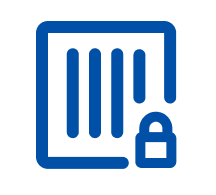 Secure Storage
In addition to weather protection, our steel containers provide enhanced security for your construction materials, heavy machinery, tools, and parts.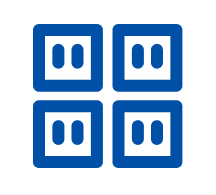 Modular Solutions
All our storage containers for commercial construction companies are modular with custom features available.
Whether shopping new or used, get standout quality and versatility
Our construction site storage containers come with the following features:
All containers have durable, rugged COR-TEN™ steel construction
New containers come with security lock box
New and used containers come with secure locking bars
Weatherproofing for protection from the elements comes standard
Marine-grade wood flooring in all containers
All containers have ship height handles
Air vents on each side (new ones come w/12, used come w/2)
Want Assistance with Construction Storage Containers?
If you aren't sure what's the best storage container for your commercial construction company or you want assistance from a friendly expert, contact us. We're happy to help identify and supply the storage solution that fits your exact needs.